Super-size your Rock Panels?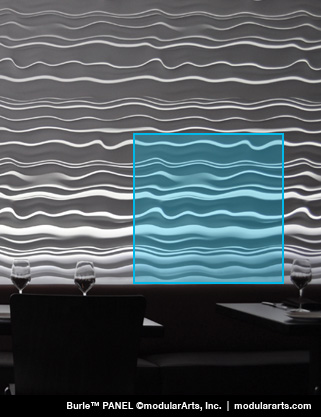 The size of modularArts® InterlockingRock® PANELS has been determined by the physical characteristics of typical wall movement and the coefficient of material expansion/contraction for Fiber Reinforced Gypsum.
Larger panels mean greater joint movement between the panels. And this movement is doubled with adjacent panels. According to our technical data, larger sized panels would result in seam separation throughout typical seasonal temperature swings, or require the use of drywall tape which would result in bulky and graceless seams. When installed according to instructions, the modularArts InterlockingRock® steel-reinforced joint is seamless, graceful and enduring. Think smart! ...not BIG.
See our InterlockingRock® PANELS designs.
Also see our smaller scale 16"x16" InterlockingRock® TILES designs for more intimate spaces.
Featured Articles
Clarifying "3D Wall Panels" and "Wave Wall Textures"
Back in 2002, modularArts® created a new category – Sculptural Wall Paneling. Now that others have jumped in the game, we'd like to clear up some potential confusion.
Super-size your Rock Panels?
Get just the right size...
Featured Designs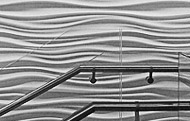 DUNE™ PANELS
The Original "Wavy Wall."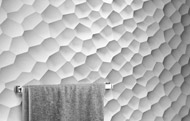 ZELLE™ TILES